Healthy sales for Omega Diagnostics medical company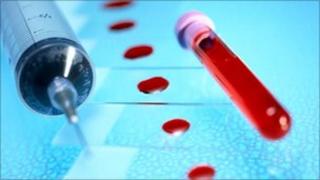 Alva-based medical testing company Omega Diagnostics has reported a 67% rise in sales to £5.5m in the first six months of its financial year.
Pre-tax profits for the period rose by 6% at £427,000 after a large increase in administrative costs.
Omega has developed testing kits for hospitals, blood banks and laboratories in more than 100 countries.
It specialises in creating kits for food intolerance, autoimmune disease and infectious disease.
The company said the slight rise in profits was also down to an "increase in activity with the allergy development programme".
Its Food Detective kit saw "good growth in existing markets in Ireland, Poland, UAE and China and a launch of the product in Brazil".
Omega chairman David Evans said: "Overall our business continues to grow and current underlying trading is resilient with sales continuing the trend of being weighted towards the second half of the financial year.
"As noted in the recent trading update the visibility of Allergozyme export sales remains uncertain and customer evaluations in certain overseas markets are taking longer than first anticipated, but the directors remain confident in this range of products."