Scottish solicitors launch property portal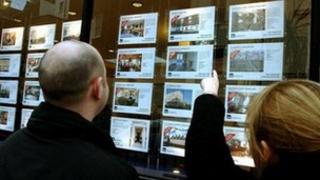 Scottish solicitors have joined forces to launch a new national property website.
The web portal has been formed by solicitors' property centres (SPCs) operating across Scotland.
Ten out of the 11 members of umbrella group SPC Scotland are taking part in the initiative, with only Aberdeen not represented.
The site aims to provide a focal point for buyers searching for property in Scotland, wherever they might be based.
SPC Scotland said it would include homes located in areas that were poorly served by other property websites.
Chief executive Malcolm Cannon said: "We know from research that it's important to maximize your property's exposure at a local level and then across the rest of Scotland, as the vast majority of buyers will come from either of these groups.
"By selling through a solicitor estate agent, your house will be featured not only through your local property centre, but now on the national website as well."
The new website will provide detailed information and photographs for more than 14,000 properties for sale across Scotland.
'Steady flow'
Meanwhile, SPC Scotland reported about 17,000 Scottish properties, with a combined value of more than £3bn, were sold in the nine months to the end of September.
Mr Cannon said: "These latest figures show that, despite the current economic downturn, there has been a steady flow of properties changing hands across the country.
"There are still more properties for sale than there are buyers, so it's tough on sellers at the moment.
"But the data we've gathered tells us that houses are selling - as long as the seller is realistic about their asking price."