Iomart profits on growth in cloud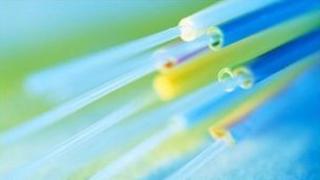 Hosting and cloud computing firm Iomart has more than doubled half-year profits after big growth in the business.
Glasgow-based Iomart made £2.4m in the six months to October, compared with £1.15m in the same period last year.
At the same time revenue grew by 36%, from £11.4m to £15.4m.
Iomart chief executive Angus McSween said: "The opportunities available to us continue to grow as more and more organisations take advantage of the benefits of outsourcing."
He added: "We continue to expand our skills, product sets and infrastructure to deliver an increasing range of cloud services and expect to continue the growth we have recently enjoyed."
During the period Iomart bought Liverpool domain name and hosting company Switch Media for £1.25m.
Earlier this month the company made its third acquisition in a year by buying Scottish infrastructure service provider EQSN in a deal worth nearly £2.5m.
Iomart has been listed on the London Stock Exchange's Alternative Investment Market (AIM) since April 2000.