Fewer orders for Scottish engineering firms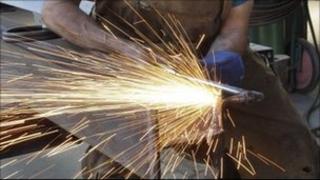 Scottish engineering firms have ended 18 months of positive outlook, with the sector's latest update.
More companies said order books were down in the past three months than those which said they were up.
Levels of optimism have gone negative for the first time in two years.
According to the industry body Scottish Engineering, although smaller companies are suffering, larger firms are still showing healthy signs and a growing demand for engineering skills.
Dr Peter Hughes, chief executive of Scottish Engineering, said: "On my recent series of meetings around the country I have identified that our industry is continuing to experience an ever increasing demand for engineers at graduate, technician and craft levels.
"This need is being expressed by member companies in all areas and covers virtually all engineering disciplines."
The sector has had stronger performance than most through the downturn.