Strathclyde Pension Fund invests in business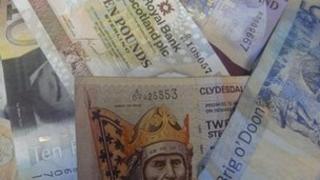 One of Britain's biggest pension schemes is to invest up to £100m in small businesses, it has announced.
Strathclyde Pension Fund has created a New Opportunities Fund which will be invested in local enterprises.
The fund, which is administered by Glasgow City Council, said it would consider any type of package, including straight loans or equity finance.
The fund said investments would be expected to give a reasonable return for the pension scheme members.
It will be open to businesses based and operating in Glasgow and much of the West of Scotland - taking in the former Strathclyde region.
The convener of Strathclyde Pension Fund, Councillor Paul Rooney, said: "I've spent a lot of time talking to local businesses and it is clear that, even amongst those that have great opportunities to grow, many just can't access the finance they need from banks.
"Despite receiving huge amounts of public money, it appears lenders are sticking too rigidly to strict and inflexible funding criteria, rather than taking the time to properly assess the business plans, ideas and investment potential that so many of our businesses have.
"The New Opportunities Fund I am creating will offer exactly the kind of support these firms tell us they can't get elsewhere."
Applications to the the fund will be assessed by a panel of experts in the public and private sectors.
Strathclyde Pension Fund pays 75,000 pensioners and has a further 130,000 members either paying into the fund or waiting to retire.