Scottish jobs at risk in DVLA closures plan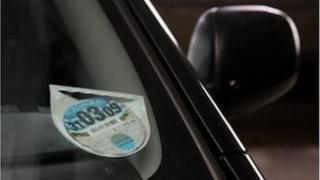 More than 120 jobs in Scotland are at risk, following UK government proposals to close all 39 Driver and Vehicle Licensing Agency (DVLA) regional offices across the country.
More than 1,200 posts are potentially affected in the UK.
The DVLA has five regional offices in Scotland located at Aberdeen, Dundee, Edinburgh, Inverness and Glasgow.
It employs 122 staff - 12 in Dundee, nine in Aberdeen, 26 in Edinburgh, eight in Inverness and 67 in Glasgow.
The Glasgow office includes co-located enforcement centre staff.
Roads Minister Mike Penning said the plans to move more services online, now to be consulted on, would "make dealing with the DVLA easier and quicker".
The government said the closures, due by the end of 2013, could save about £28m a year.
Under the proposals work currently processed at regional offices would be centralised at the DVLA's HQ in Swansea.
The Public and Commercial Services Union (PCS) has previously pledged to fight any DVLA office closures.
Mr Penning said: "Centralising the DVLA's services is the first crucial step towards making more of its transactions available online, allowing people to deal with the DVLA at their chosen time and place.
"This will mean quicker turnarounds and meet our customers' growing needs."
Labour MP for Glasgow North East, Willie Bain, said: "Coming on the eve of Christmas, this is a real blow to staff who will now be really worried about their finances.
"Local offices, knowledge and staff are an important part of the service provided by the DVLA centres, and ministers must explain how their plans will make things better for motorists, not worse."
He added: "This decision all stems from a government that is cutting too hard, too fast and coming on top of the shambles of coastguard reorganisation, Scots will be highly sceptical that the Transport Department knows what it is doing."