Top tech firm IndigoVision in boardroom battle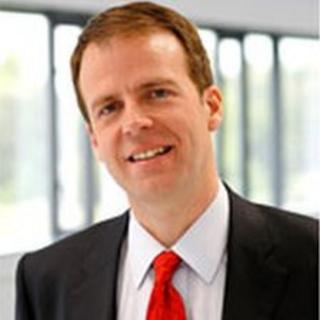 A boardroom battle has erupted at a leading Scottish technology firm.
The wrangle is over control of IndigoVision, which sells digital surveillance equipment worldwide.
Founder Oliver Vellacott, who was ousted from the board and his role as chief executive last week, has forced a special general meeting of shareholders next month.
Mr Vellacott is proposing chairman Hamish Grossart and director Andrew Fulton should be voted off the board.
Mr Fulton is a former chairman of the Scottish Tory Party.
Mr Vellacott, who founded the company in 1994 and now owns 23% of the company's shares, wants to replace them with himself as well as Sir Peter Burt - former governor of Bank of Scotland - and technology specialist Waverley Cameron.
He is understood to want to retain Marcus Kneen, who was promoted from finance director to chief executive on Friday, while reassuring staff he wants to grow the company rather than sell it on.
Support sought
The company founder has been seeking support from other major shareholders, with an estimated 37% of possible votes so far gathered.
The battle will be decided by a simple majority of the shareholding represented by those who attend the special meeting.
Mr Grossart, who first joined the board of IndigoVision 15 years ago, said in a statement to the London Stock Exchange that Mr Vellacott was making a "misguided attempt... to gain control over IndigoVision without paying an appropriate premium to shareholders".
The company will use the meeting to "set out the chronology of events" leading up to the move forcing a special general meeting.
BBC Scotland understands the dispute centres on an attempt to attract new investors into the company, with relations between Mr Grossart and Mr Vellacott breaking down during the autumn.
Mr Vellacott said: "I have taken this course of action to protect the best interests of IndigoVision, our staff, shareholders and all stakeholders in the company.
"IndigoVision has a great future and a solid executive team, but I am strongly of the view that the direction in which the chairman has taken the board and the company is not wise.
"I look forward to going back on to the board and bringing on board some new directors with a fresh perspective on how to take the company forward to the next stage of its development."
IndigoVision supplies digital surveillance equipment to airports, shops, ports, industry, transport, education, finance, casinos, police and the military, with sales teams and support staff in 24 countries.