Top tech firm IndigoVision in sights of investors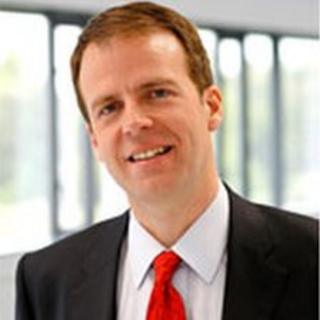 An investment fund is mulling a bid for one of Scotland's leading technology firms, adding new firepower to a bitter boardroom battle.
IndigoVision, a surveillance technology company based in Midlothian, is the subject of an extraordinary tussle over its control.
Founder Oliver Vellacott was fired as chief executive earlier this month, and has hit back with an attempt to regain control of the board, while ousting chairman Hamish Grossart.
On Friday, Scottish Equity Partnership announced it was in talks with Dr Vellacott when he was chief executive.
The fund made an indicative offer for control of the company in November, but it was rebuffed.
It is now considering a formal bid, which could be seen as hostile by the current board.
Special meeting
Mr Vellacott, who has 23% of the firm's shares, had called a special shareholder meeting for next month.
He wanted to use a vote at that meeting to oust Mr Grossart, one of Scotland's leading company directors, from the board, along with Andrew Fulton, a former Scottish Conservative chairman.
But that special meeting has been called off, at least until the deadline of 20 January, by which SEP says it will make a decision on a formal offer.
IndigoVision's founder included Sir Peter Burt, the former Bank of Scotland governor, as one of the replacements he wanted on the board.
The statement from Scottish Equity Partners says it put in an indicative bid to buy all the firm's shares at a 28% premium over the then trading price, or 265 pence.
Following speculation over the boardroom battle, the news of SEP's involvement pushed the share price to 305 pence. SEP owns nearly 7% of IndigoVision shares.
After the indicative bid was tabled, Hamish Grossart put out an upbeat statement to the stock exchange, but did not mention SEP's offer.
That did not become clear to other shareholders until he briefed newspapers on Friday 16 December.
The SEP statement also makes the claim that Dr Vellacott, while he was chief executive, was not aware of the trading statement being issued by the company chairman, and nor was he involved in the rejection of the offer at 265 pence.
Dr Vellacott said: "There has been a lot of speculation recently regarding SEP's position, and I can confirm that SEP asked me to withdraw my requisition for a general meeting in order to give them time to consider whether or not to make an offer to shareholders. I have agreed to that request."
A spokesman for Hamish Grossart and the IndigoVision board said: "The board are delighted by the withdrawal of the requirement for an extraordinary general meeting, which we've always said was in no-one's interests, and we look forward to SEP clarifying their intentions."