Small businesses: jobs key to economic recovery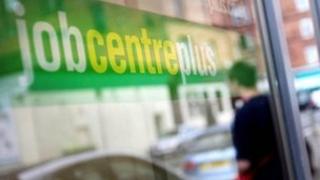 Tackling rising unemployment will be key to kick-starting the economy in 2012, according to the Federation of Small Businesses (FSB).
The federation said politicians will need to make "smart choices" to raise consumer and business confidence.
It called for co-ordinated action across local, Scottish and UK government to turn around the economy.
Recent jobless figures saw unemployment in Scotland rise by 25,000 to 229,000 between August and October.
A recent TUC report also suggested the number of people out of work for at least 12 months was rising faster in Scotland than in any other region of the UK.
FSB Scottish policy convener Andy Willox said as the public sector looked to reduce headcount, politicians at Holyrood and Westminster were looking to small businesses and entrepreneurs to create jobs.
But he added the size of the challenge meant business could not "crack it alone".
'Smart choices'
Mr Willox explained: "In 2012 we will need our politicians to make smart choices when, for example, looking at how hiring staff can be made affordable, straightforward and less risky.
"They will need to be in our corner when looking at the sustainable procurement bill to ensure local small firms get a fairer chance of bidding for government contracts.
"They must guard against vested interests adding extra hoops through which only large multi-nationals can jump.
"Further, given the past performance of some parts of government, legislators will need to give the forthcoming bill to streamline business regulation real teeth."
He added: "Only by taking co-ordinated action right across local, Scottish and UK government will we stand a chance of turning this worrying situation around."