Karin Forseke to replace Lesley Knox at Alliance Trust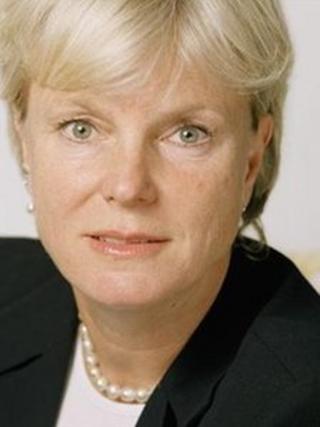 Dundee investment company Alliance Trust has named Swedish businesswoman Karin Forseke as its new chairman.
Karin Forseke will join the board of the company on 1 March and will become chairman on 2 April.
She holds a number of non-executive directorships including deputy chairman and senior independent director of the Financial Services Authority (FSA).
The company announced that current chairman Lesley Knox would retire from Alliance Trust this year.
Karin Foreke has also held the role of non-executive director at the shipping company Wallenius Lines, and was chief executive of the Swedish investment bank D Carnegie & Co from 2003 to 2006.
Lesley Knox said: "I am delighted to welcome Karin Forseke as the next chairman of Alliance Trust.
"She has extensive experience of financial services and this, alongside her international perspective, will be invaluable as we continue to invest across the globe in order to seek value for our shareholders."
Alliance Trust, which is listed on the FTSE 250, is one of the few larger companies to have a female chairman and chief executive.