Union ups campaign to save Mahle Engine Systems jobs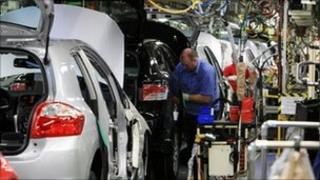 The Unite union has vowed to step up its campaign to save up to 260 jobs at an engineering plant in Kilmarnock.
United claims that Mahle Engine Systems wants to transfer some jobs to to Italy and Slovakia.
The union said a recent feasibility study backed a management plan to offshore parts of the operation carried out at Kilmarnock.
However the union said there was evidence that the plant was becoming more profitable.
Senior management at the German-based company met to discuss the plans earlier today.
A spokesman for the company said that so long as negotiations were ongoing, it would not comment.
The German auto giant employs 580 people in Kilmarnock and announced late last year that 61 jobs were to be cut.
Unite has argued that the planned closure of Kilmarnock is being driven by top Mahle director Mathias Langbein, and that his desire to "abandon Kilmarnock, inexplicably ignores the gradual return to profit of the operation".
Unite industrial officer Jim Winter said: "It's disturbing that Langbein is becoming increasingly personal in his efforts to throw world-class Scottish engineering jobs on the scrapheap.
"Our members are resolute and the message is clear: This plant is viable and there is no economic reason why Mahle cannot continue to deliver profitable world-class products from Kilmarnock.
"We will fight tooth and nail to defend these jobs and expose Langbein's economic vandalism."
The union said it would now consult the workforce with a view to balloting for industrial action.