ProStrakan secures US sales deal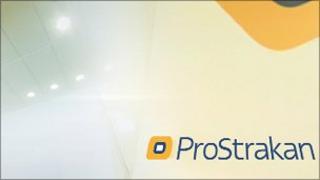 Borders drug firm ProStrakan has secured a distribution and licensing deal in the US for its Rectiv ointment.
It is thought the agreement with Aptalis Pharma could be worth tens of millions of dollars.
Rectiv will be the only approved prescription product of its kind in the United States although it sells in 20 other countries worldwide.
Galashiels-based ProStrakan was bought by the Japanese pharmaceutical firm Kyowa Hakko Kirin (KHK) in 2011.
Tom Stratford, chief executive of ProStrakan, said: "Rectiv sits outside our core focus in the US, and that of our parent company, KHK, which is on oncology, immunology and nephrology, so it is strategically appropriate for ProStrakan to out-license Rectiv in the US.
"We are delighted to be partnering with such a highly regarded gastrointestinal specialty company as Aptalis for this important launch."
The drug is expected to achieve €11m in sales across Europe in 2011 and its value to the company in the US is thought to be significantly more than that.