Scottish Equity Partners launch £95m green fund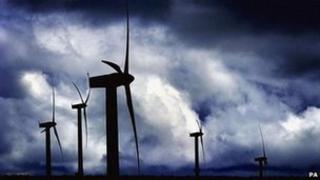 The finance firm, Scottish Equity Partners, has teamed up with SSE to launch a new £95m fund.
The finance has been raised from four institutional investors, headed by Lexington Partners, one of the world's largest independent managers of secondary private equity.
The Environmental Energies Fund (EEF) will aim to invest in "innovative green energy businesses".
The fund has acquired nine companies from the SSE Ventures portfolio.
The companies will operate as a partnership between SSE and the financial institutions, although SSE will maintain "a significant interest in the portfolio through becoming an investor alongside the financial institutions".
EEF said it would also have substantial fresh capital available for investment in the portfolio.
SEP managing partner Calum Paterson said: "We are excited by the opportunity that this partnership with SSE brings and pleased to have secured such blue chip investor backing for the fund.
"Energy-related technology investments have always been an area of strong interest for us and there will be synergies between our involvement with the new secondary fund and SEP's standalone primary investment activity."
SSE finance director Gregor Alexander said: "SEP has a strong track record in helping innovative companies grow and mature.
"By moving our cleantech investments into the Environmental Energies Fund we can ensure the companies are able to benefit from the track record and expertise of SEP, draw upon the financial resources of the new partners and ultimately deliver a better return on our initial investment."