UK oil industry investment hits record high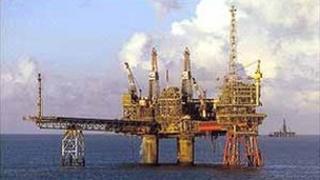 Capital investment in the UK oil industry reached £7.5bn in 2011 - an all time high - according to Edinburgh-based analysts Wood MacKenzie
The research suggests the high oil price "continues to give companies and investors the confidence to progress projects".
The rise in investment comes despite a hike in taxes announced at the last budget.
Wood MacKenzie expects investment to stay high until 2014.
The research predicts investment will continue as new fields are brought into development and additional projects on existing fields are moved forward.
It is expected that in 2012 there will be more than £2bn invested in the West of Shetland area alone.
Wood Mackenzie said its annual review showed that last year "the UK upstream industry continued on an upwards curve" despite the increase in tax announced in last year's budget which the analysts said "highlighted the instability of the UK fiscal regime".
The report found that exploration and appraisal (E&A) drilling activity was down compared with previous years with companies choosing to develop their assets instead.
Lead analyst for Wood MacKenzie's UK upstream research team Lindsay Wexelstein said: "Companies have turned their attention away from E&A activity to developing fields for the time being as the stable, high oil price environment has offered them the opportunity to focus on progressing development projects to turn reserves into revenue."
Wood MacKenzie said that development rather than exploration would continue to be the focus for companies in the near term.