Petrol station chain Calanike in receivership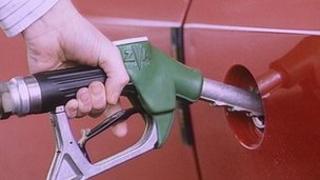 A company operating a chain of petrol stations in Scotland and the north of England has gone into receivership.
Calanike Retailing Limited employs 170 people and has a total of 19 outlets, many on them in central Scotland.
It is headquartered at Kirkintilloch, north of Glasgow. It trades under the Esso, BP and independent brands.
Petrol retailers have faced increasing competition from the major oil companies and from supermarket petrol outlets.
The receivers said the company was facing an unsustainable financial position.
Elizabeth Mackay, a partner at Zolfo Cooper, said: "Calanike Retailing has established a significant footprint across the central belt of Scotland and Northern England as a leading independent fuel retailer and we are confident we will receive significant interest from third parties for the business.
"To that end, we would welcome enquiries from potential buyers.
"In the interim we will continue to trade the business as normal."