Scottish business critical financial distress rises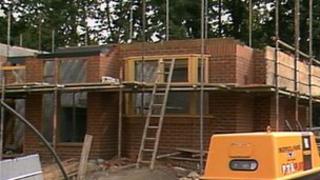 The number of Scottish businesses with critical financial problems has soared in recent months, according to a new report.
Business recovery specialist Begbies Traynor said levels of "critical" business distress rose by 17% in the fourth quarter of 2011.
The UK as a whole saw an average rise of just 1%.
Instances of less serious "significant" distress rose by 1% during the quarter, against a UK average fall of 2%.
Across the UK, 99,448 companies faced significant or critical financial problems, according to Begbies Traynor.
A total of 5,916 of these were based in Scotland.
The survey suggested 5,534 businesses north of the border showed signs of significant business distress in the fourth quarter, down by 9% year-on-year against a UK average fall of 10%.
However, the more serious instances of critical distress rose by 16% year-on-year.
In Scotland, business-to-business support services continued to be the hardest hit sector, accounting for almost a quarter of the instances of significant distress.
It was followed by the construction sector, where the share of distress remained static at 12%.
'Knock-on effect'
Ken Pattullo, from Begbies Traynor, said: "We had expected the impact of public sector cuts in Scotland to lag behind the rest of the UK due to the timings of the respective elections, but we now appear to be feeling the knock-on effect through the wider Scottish economy.
"We could continue to see this through the next two or three quarters."
He added: "This rise in Scotland coincides with a general spread in distress across numerous sectors and regions of the UK economy that suggests that the effects of the recession have now reached every corner of the United Kingdom."