RBS denies reports of £1m-plus bonus for Stephen Hester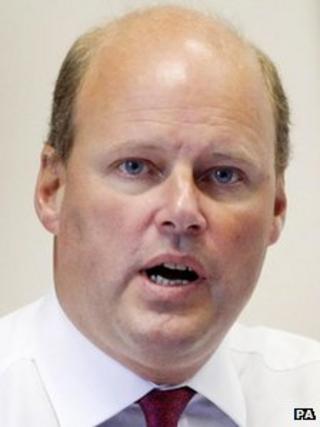 The Royal Bank of Scotland has denied press reports that its board is set to offer chief executive Stephen Hester a bonus of more than £1m for last year.
The bank said it had made no decision on his pay after the Financial Times reported chairman Philip Hampton and the board were pressing ahead with a payout of between £1.3m and £1.5m.
The award would come on top of a £1.2m annual salary.
RBS described the reports as "inaccurate and premature".
The news came amid continuing political wrangling over bankers' salaries, which the UK government has vowed to clamp down on.
The state-controlled bank's share price has slumped by more than 40% over the past year, and RBS has recently disposed of large parts of its investment bank, cutting thousands of jobs.
In a statement issued via Twitter, the bank said: "The reports in the media this morning are both inaccurate and premature.
"Neither the remuneration committee nor the board has discussed the position on the bonus for our CEO for 2011 at this stage.
"Any suggestion to the contrary is therefore untrue."
Prime Minister David Cameron later said no decisions had been taken on bonus payments at the bank, which is 83% state-owned, but insisted Mr Hester would get significantly less than the £2m he received last year.
During a question and answer session following a speech in London on "moral" capitalism, Mr Cameron said: "I can tell you something - if there is a bonus, it will be a lot less than it was last year.
"The processes that are set out should be followed in the proper way."
Last week, Lloyds Banking Group chief executive Antonio Horta-Osorio said he would waive his bonus after taking two months off to recover from fatigue.
His basic pay is £1.06m a year, and he would have been eligible for bonus payments of up to 225% of that figure.