'Sharp' fall in Scottish central belt hotel revenues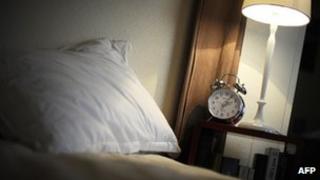 Hotels in Scotland's central belt suffered sharp falls in revenue in November, according to a new report.
Accountants PKF said Glasgow saw the biggest dip, with an 18.4% year-on-year fall in rooms yield and a 1.6% drop in occupancy.
Rooms yield in Edinburgh also fell sharply - dropping by 6.9% - while occupancy was down 0.9%.
PKF's monthly survey suggested revenue fell year-on-year by 7.3% in Scotland as a whole.
That compared with falls of 1.9% in regional UK, 0.6% in England and 12.4% in Wales.
Occupancy rose slightly by 0.7% in Scotland.
Outside the central belt, Aberdeen increased occupancy by 4.2% and revenue by 9.9%, while Inverness recorded a rise of 5.5% in occupancy and 0.3% in revenue.
Alastair Rae, from PKF, said: "The hotel sector had a good 2011 until the end of October, despite the uncertainties in the economy.
"Indeed, Aberdeen and Inverness continue to perform well, with occupancy and revenue up in both cities, indicating the importance of, respectively, the oil price and staycationing.
"However, the latest figures for the central belt are a bit disappointing."
Mr Rae said costs had risen with inflation which, coupled with staffing shortages, had made it difficult for some hoteliers to keep their heads above water.
He added: "These figures show that the sector remains vulnerable to sharp reductions in occupancy and revenue which, with a damaged economy and fairly sensitive customer base is a real risk.
"It is clear that the wider economy remains in the doldrums and, unfortunately, this will have its impact on the hospitality sector."