Scottish Borders tops bank savings study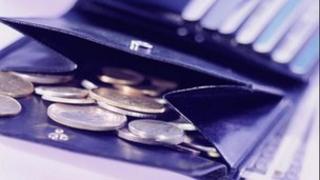 People in the Scottish Borders are the country's best savers, according to Bank of Scotland research.
A study suggested bank customers there had the biggest savings balances relative to earnings.
Their average balance of £8,972 was equivalent to 41% of local average annual earnings.
The report also found savers in rural Scotland were on average outsaving their counterparts in urban areas of the country.
They had an average balance of £8,805 - almost 29% more than urban savers.
Bank balances
Rural savers were also managing to put away more in relation to their earnings.
They had an average savings balance equivalent to 37% of their gross annual earnings - 10% higher than savers in urban areas.
The lowest average balance in relation to local earnings was in East Ayrshire (24%).
Savers there also had the lowest average savings balance of £5,450 - 38% below the average for Scotland as a whole.
The highest average balance was in Aberdeenshire (£10,191), followed by Perth and Kinross (£9,230).
Bank of Scotland economist Nitesh Patel said: "Some of the rural areas of Scotland have an older population profile, many attracting relatively affluent retirees.
"These savers have had a long working life to build up their savings pot compared to younger savers. This would appear to be a key factor explaining the typically higher level of savings in rural areas compared with urban ones."
Statistics used in the research referred to Bank of Scotland balances at the end of October 2011.
Average earnings data was based on ONS Annual Survey of Hours and Earnings figures for April 2011.