Investment fund withdraws interest in IndigoVision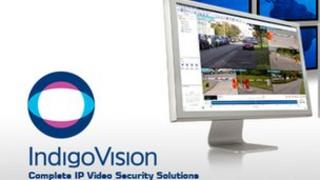 Scottish Equity Partners (SEP) has pulled out of a possible takeover bid for one of Scotland's leading technology firms.
The investment fund said it had withdrawn its interest in surveillance technology company IndigoVision.
SEP reported it had had "constructive discussions" with the board of the Midlothian-based company.
But it said the talks had not led to agreement over the terms of a possible offer.
SEP began discussions about a possible offer with IndigoVision founder and former chief executive Oliver Vellacott late last year.
The fund made an indicative offer for control of the company in November but it was rebuffed.
Mr Vellacott was subsequently fired as chief executive, leading to a boardroom battle.
Mr Vellacott, holding 23% of the firm's shares, called a special shareholder meeting for this month in a bid to oust board members Hamish Grossart and Andrew Fulton, a former Scottish Conservative chairman.
But the meeting was later called off.
Talks between the two companies continued until this week.
In a stock market announcement, the fund confirmed that - acting in concert with Mr Vellacott - it had withdrawn interest.
SEP managing partner Calum Paterson said: "It is very disappointing that we were unable to reach agreement with the IndigoVision board on our proposed offer for the company.
"We believe the terms that we proposed to the board reflected an extremely full and fair valuation of the company.
"We also believe that our proposal would have been viewed very positively by many of the other shareholders.
"However, we have drawn a line under this and we wish the company well. We are also looking forward to working with Oliver Vellacott on other projects in the future."
IndigoVision confirmed talks with the investment fund had ceased and the company was no longer in an offer period.
In a statement, IndigoVision said SEP could not agree a proposal for the company at a level "which, in the opinion of the IndigoVision board and its financial advisers, properly reflected the underlying value of the company and its prospects".
It added: "The board further notes from SEP's statement that SEP continues to support the company and the board looks forward to maintaining a relationship with SEP in this context."
IndigoVision said it would now be focusing on "delivering further growth, efficiency and shareholder value".
IndigoVision is due to issue a trading update to the market before the end of January.