Sweet tax news for confectioner Lees Foods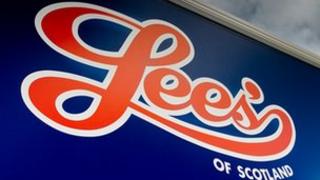 Confectionery group Lees Foods is to receive about £500,000 from HM Revenue and Customs after reaching a settlement with officials over a long-standing tax claim.
The makers of snowballs and macaroon bars said the settlement involved tax overpayments between 1973 and 1995.
The Coatbridge-based firm reported the payment would "ultimately equate" to a one-off net cash amount.
Lees expects to receive the money in the next few weeks.
In September, the firm reported a fall in half-year pre-tax profits due to rising costs.
It also saw sales rise by 6% during the same six months to June.
The company said the fall in pre-tax profits from £562,000 in 2010 to £422,000 was mainly due to an increase in the cost of raw materials.
The group owns Lees of Scotland and the Waverley Bakery, which produces wafers.