Tech firm IndigoVision hit by £300k in charges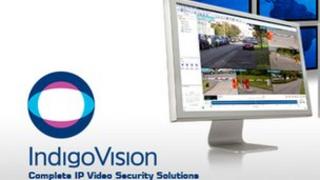 A leading technology firm has reported a strong recent performance, despite taking a £300,000 hit in one-off costs over a boardroom battle and a takeover bid which failed to materialise.
Indigovision said operating profits for the half year to 31 January were expected to top £1.5m - well ahead of last year's first half.
The figure did not include £200,000 in board restructuring costs.
A further £100,000 was spent in advisory costs.
The exceptional charges were incurred in connection with a special general meeting called - and subsequently withdrawn - following the ousting of founder and chief executive Oliver Vellacott from the board in December.
Mr Vellacott was replaced on the board by Hamish Grossart and Andrew Fulton, a former Scottish Conservative chairman.
Advisory charges also included costs surrounding interest expressed by investment fund Scottish Equity Partners (SEP) in making a takeover bid for the firm.
SEP later withdrew its interest in the Midlothian-based surveillance technology company, despite reporting it had had "constructive discussions" with the board.
'Sharp recovery'
In reporting its latest results, IndigoVision said sales were expected to be a little below the record levels achieved in the corresponding period last year - but about 5% up on last year's second half.
The statement read: "The sharp recovery in gross margins reported at the annual general meeting has been sustained throughout the period, and gross margins are expected to be approximately 60% for the first half of the year.
"Operating overheads have continued to be well managed, and are expected to be lower than the corresponding period last year."
IndigoVision's interim results to the end of January are expected to be released on 14 March.
Chairman Hamish Grossart said: "It is gratifying to be able to report a return to double-digit operating margins and an improving sales picture.
"The restructured management team has got off to an excellent start and made a significant difference to performance in a short space of time."