SSE loses 50,000 energy customers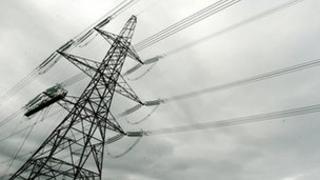 SSE lost 50,000 electricity and gas customers in the UK and Ireland in the nine months to the end of the year.
The energy company said the number of customer accounts stood at 9.6 million.
Household gas consumption by customers in the UK fell by 26.6% over the period, while consumption of electricity fell by 8.3%.
However, SSE said it expected to deliver a full-year increase in pre-tax profits in line with growth reported in each of the last three years.
It also reported it remained on course to deliver an increase in the dividend per share.
SSE's average household customer paid £710 for electricity and gas in the nine months to 31 December, compared with £760 for the same period in 2010.
Earlier this month, SSE - which trades as Scottish Hydro in the north and was formerly known as Scottish and Southern Energy - announced a cut of 4.5% in its household gas unit price, with effect from 26 March.
It also extended its pledge not to implement any increase in household electricity and gas prices until October 2012 at the earliest.
In an interim management statement, SSE said it had made progress in several large capital projects, including the Clyde onshore wind farms development where turbines with a total capacity of over 180MW were now able to export electricity.
The wind farm as a whole should be completed in the middle of this calendar year.
SSE said the development, which is expected to cost more than £500m to construct, could produce more than 1,000GWh of electricity in a typical year.
The firm said all 68 turbines at its Griffin onshore wind farm in Perthshire were now able to export electricity.
That wind farm is expected to produce more than 350GWh of electricity in a typical year, and its final construction cost is expected to reach more than £200m.
SSE chief executive Ian Marchant said: "This financial year has been characterised by continuing economic uncertainty and ongoing challenges in global energy markets.
"That uncertainty and these challenges are likely to continue in the new financial year.
"Nevertheless, SSE remains on course to deliver further growth in the dividend and in adjusted profit before tax and I am particularly pleased with the continuing good progress in large capital projects."