'Record number' of Scottish firms go bust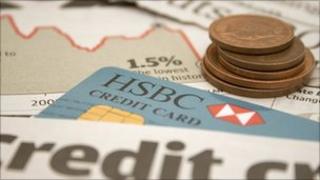 A record number of Scots firms went bust during 2011, according to analysis of the latest insolvency figures.
The business advisers PKF said that 1,278 Scottish firms failed last year, which is an increase of 17.2% on 2010 and a 69.7% increase on 2009.
Construction firms accounted for a fifth of all compulsory liquidations while other property-related businesses were also hit hard.
Personal bankruptcies were almost twice the rate of the rest of the UK.
PKF said the latest figures from the Insolvency Service showed that 19,634 Scots were made bankrupt last year, which is 0.38% of all Scots. In England and Wales the total was 119,850 for 2011, which is 0.22% of the total population.
However, the overall number of personal bankruptcies fell by 3.4% in 2011 compared with 2010, although the level is still high.
Downturn impact
There was also evidence that more affluent Scots were being affected by the economic downturn, according to PKF.
It pointed to the annual figure for Protected Trust Deeds (PTDs) in Scotland - where personal assets are transfered to a trustee to sell to pay creditors. These reached their second highest ever level in 2011 at 8,522.
Bryan Jackson, corporate recovery partner with PKF, said: "It is starting to become clear that the section of the population being hit the hardest is now the employed home owners.
"While there has been a fall in the overall number of Scots being made bankrupt it is clear that the rise in PTDs indicates that the more affluent in society are starting to be adversely affected."
'Shocking' situation
PKF described the number of businesses going bust as "shocking".
Mr Jackson said: "Whilst most of these businesses will not be large the cumulative impact of so many businesses failing will start to affect the wider economy.
"With insolvency always the last resort for businesses the real question is how many are simply bumping along the bottom waiting for a poor month to push them into insolvency."
Many business advisers are expecting further increases in personal and company insolvencies during 2012.