Law Society says HSBC mortgage system threatens house sales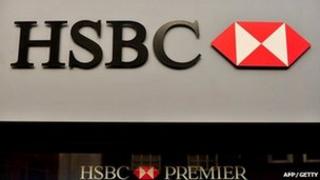 Hundreds of house sales are at risk under a new mortgage system being used by a high street bank, legal experts have warned.
The Law Society of Scotland has called on HSBC to suspend its new conveyancing panel system, which limits the firms that carry out its legal work.
The society said the paperwork involved was not fit for purpose and was based on English, rather than Scots, law.
HSBC has offered to work with the society to relieve its concerns.
The bank said it "strongly believes" its conveyancing documentation is fit for purpose and has been drafted for use in Scotland.
The Law Society's warning came after a move last month by the bank to set up a restricted conveyancing panel.
Under the new system, only some law firms in Scotland are allowed to carry out security work on behalf of HSBC, and customers who wish to use their own lawyer face a charge.
Previously, any law firm in Scotland could carry out work for both the purchaser and mortgage lender.
The Law Society warned that documentation issued by HSBC's solicitors was based on English conveyancing.
The society said it required solicitors for both the buyer and seller to grant undertakings which may be difficult, if not impossible, to honour.
The body also said the purchaser's solicitor is being asked to carry out a lot of additional work, much of which would be avoided if they were acting directly for the lender.
The Law Society said it had been inundated with calls from concerned buyers and their solicitors over the past fortnight.
Ross MacKay, convener of the society's property law committee, said: "We pointed out that this new system was wrong in principle and a month on it is becoming clear that it is also wrong in practice. It is failing homebuyers who have chosen an HSBC mortgage.
"There is a risk that house sales will fall through and buyers will be left homeless and sellers without payment.
"We are therefore calling on the bank to immediately suspend the new system until there has been a full review and consultation with us to ensure that the paperwork is legally correct and workable, and that the system does not penalise buyers and their agents."
Relieve concerns
HSBC said the move to the new system was driven by the need to reduce conveyancing fraud, with only the approved panel solicitors being allowed to carry out the banks' part of the legal work.
However, it said customers were still free to use another solicitor to carry out their part of the conveyancing.
It said that rather than facing an additional charge, the existing charges were just being spilt up.
A bank spokesman said: "HSBC strongly believes that its conveyancing documentation is fit for purpose and has been drafted for use in Scotland.
"However we are keen to relieve the Law Society of Scotland of its concerns and we have offered to work with them to agree documentation which both parties are comfortable with.
"We are continuing to complete mortgage transactions as normal, however if customers do have any questions we would encourage them to speak with their HSBC mortgage manager."