Faroe Petroleum abandons Norwegian oil well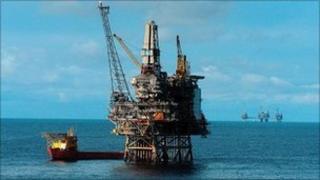 Oil and gas firm Faroe Petroleum has failed to find oil at its Kalvklumpen prospect in the Norwegian North Sea.
The Aberdeen-based company said it was disappointed at the results of drilling which began there in January.
However, it said the new data would be used for other prospects in the area as it continues a multi-well exploration drilling programme.
Faroe reported that the Kalvklumpen well would now be plugged and abandoned.
Faroe chief executive Graham Stewart said: "This is our first exploration well in this northern part of the Utsira High area, which has seen recent exploration success in the Atla discovery, located close to Faroe Petroleum's acreage.
"Whilst the results for the Kavlklumpen well are disappointing, the extensive data acquired will be now be applied to evaluate and de-risk further prospects within this and the adjacent licences held by the company in this prospective area."
Faroe's Norwegian exploration drilling programme this year includes its Clapton, Cooper and Rodriguez wells.
Meanwhile, operations on the T-Rex exploration well, located in the Norwegian Sea, continue.
In January, Faroe won seven new prospective exploration licences on the Norwegian continental shelf.
It said at the time that the awards demonstrated its growing ambitions for exploration in Norway.