Scottish law firms report profits rise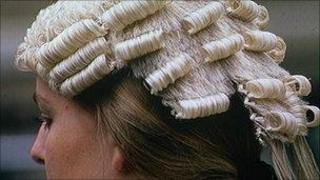 Scottish law firms have reported their first rise in profitability since 2008, according to a new survey.
The Law Society of Scotland's annual Cost of Time survey suggested profits per partner averaged £71,000 last year.
This indicated a return to 2004 levels but was well below the highs of 2005 to 2008.
Sole practitioners and smaller firms continued to be worst affected, especially those involved in legal aid work.
Profits per partner averaged about £46,000 for sole practitioners and £75,000 for firms of between two and four partners.
Medium-sized firms of between five and nine partners appeared to show strong growth, with a profit per partner of £80,000 - up from £66,000 in 2010.
The study suggested sole practitioners outside Scottish cities fared better than their urban counterparts, with average profits of about £57,000 compared to £42,000 and £40,000 in Glasgow and Edinburgh, respectively.
'Mixed fortunes'
Sole practitioners in Aberdeen, Dundee and Perth fared worst of all, with profits of about £29,000.
A total of 238 legal firms responded to the survey.
Law Society of Scotland chief executive Lorna Jack said: "The survey shows that there are still very mixed fortunes among our membership and, while it is heartening to see that overall there has been a slight upward swing, it is apparent that smaller law firms continue to be hardest hit by the downturn."
The report predicted that economic conditions would continue to prove difficult for solicitors throughout 2012.
The law society said it was encouraging members "to think very seriously" about how they shaped their business.