Staff protest over plans to close Scottish DVLA offices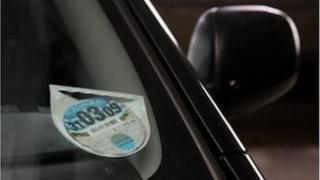 Staff who work for the Driver and Vehicle Licensing Agency in Scotland are taking part in protests against plans to close regional offices.
Workers will stage hour-long demonstrations outside the DVLA's five Scottish centres, in Aberdeen, Dundee, Edinburgh, Inverness and Glasgow.
The DVLA announced UK-wide closure proposals in December in a bid to save £28m.
The PCS union has warned that about 120 jobs in Scotland are at risk.
It also said the regional closures would "wipe out" the high quality face-to-face services the offices provide to the public and motor traders, whose often complex inquiries could not be handled by telephone or online.
PCS general secretary Mark Serwotka said: "We will not sit back and watch while jobs and highly-prized public services are stripped away. Our local economies are crying out for support and investment, not more cuts.
"The closure plans are not based on what the people who use these services say they want and need, but on a politically-motivated desire to unpick our public services."
Local union spokesman Willie Telfer added: "We are not a drain on the public sector borrowing requirement.
"When anybody goes to a DVLA local office then they pay for driving licences, new photocard licences, for the administration of number plates. Basically that administration pays for our administration, so we don't borrow off the government at all as an agency.
"This is an ideological cut."
When UK Roads Minister Mike Penning announced the regional closure plans in December he said the move "make dealing with the DVLA easier and quicker".