Lift maker to reopen at Forfar factory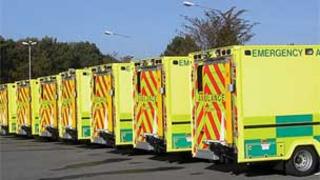 Manufacturing is set to restart at an Angus factory which closed earlier this month with the loss of 80 jobs.
The move comes after a new company bought the assets of Forfar-based lift maker Ross and Bonnyman, which was placed in provisional liquidation on 2 February.
The purchaser, Ross and Bonnyman XL Ltd, is part of Aberdeen-based technology firm XL Group.
Provisional liquidators Begbies Traynor said 30 new jobs could be created.
The Forfar business specialised in designing and manufacturing lifting products including yard lifts, mezzanine lifts, dock levellers, lifting decks, ambulance lifts and access ramps.
Ross and Bonnyman hit financial difficulties last year when it sold its commercial vehicles spare parts division.
The firm is also thought to have struggled as public sector spending cuts affected the ambulance lifts part of the business.
'Best outcome'
Ken Patullo, from Begbies Traynor, said: "Due to lack of cash flow, it was impossible for Ross and Bonnyman to continue trading after it was placed in provision liquidation. Regrettably, there was no option but for the factory to close and all staff to be made redundant
"This is the best possible outcome in the circumstances, with the prospect of the factory reopening and new jobs being created."
XL Group is a multi-discipline technology company with operations in England, Canada, Colombia and Abu Dhabi, providing systems and services to the oil and gas, petrochemical, utilities and industrial manufacturing sectors.
Group managing director Colin Laird said: "Plans are already under way to reopen the Forfar factory which is good news for the local community and we plan to increase our workforce throughout the group to over 100 over the next year by recruiting additional mechanical, metering and software engineers."