Goals Soccer Centres net healthy profits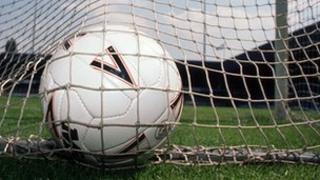 Five-a-side football specialist Goals Soccer Centres netted a rise in profits last year, despite being hit by a tax ruling which cost the firm £800,000.
East Kilbride-based Goals reported a 21% rise in pre-tax profits to £9.2m, while overall sales increased by 9% to £30.4m.
A year ago, HMRC ruled league block bookings were not exempt from VAT - a move which hiked Goals' tax bill.
The company lodged an appeal, which is expected to be heard later this year.
Goals said 2011 was "another year of progress" for the group, which opened four new UK centres at Sunderland, Liverpool, Norwich and Hull.
Goals has since stepped back from its rapid expansion drive, which saw the company add 10 new centres to its estate in the past two years.
'Driving returns'
The group, which has 42 centres in the UK and one in Los Angeles, US, said it was now focusing on driving returns from its centres before possibly returning to opening further facilities from next year.
It will also be evaluating a new modular build concept which aims to dramatically reduce costs and build time.
Goals said the concept should reduce capital expenditure from £2.3m to £1.5m per centre and cut build time from 22 weeks to 14 weeks.
Its first modular building, under construction at Chester, is on schedule to open in March.
Goals managing director Keith Rogers said: "The Goals concept continues to be as popular with customers as ever and 2011 saw even more people taking part across the country.
"We have increased our centre count by over 31% in the past 24 months and so our key strategic focus for 2012 is on driving returns from our current estate, reducing net bank debt, whilst evaluating all aspects of our first new modular build in Chester."
Goals also reported it had made a positive start to 2012, with total sales up 6% and like-for-like sales maintained for the first eight weeks of the year. It added it was confident of making further progress in 2012 and beyond.