Security firm Croma in £5m acquisition of CSS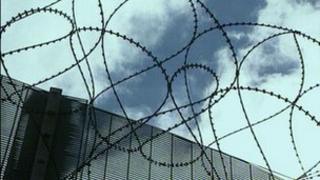 Dumfries-based security firm Croma has acquired Southampton's CSS group.
The deal, which is known as a "reverse acquisition", will be funded by a share placing to raise about £5m.
It is part of Croma's strategy to focus on the high-end private security business.
The company is proposing a new name, Croma Security Solutions Group plc, to more accurately reflect the trading of its business.
Sebastian Morley, chief executive of Croma, said: "The acquisition of the CSS Group is transformational for Croma Group. This completes the stated ambition of the board to re-focus Croma into a total security services group.
"The acquisition brings security personnel, CCTV, intruder and fire systems and access control into an enlarged group targeting the high-end security market."
He added: "The directors believe that the synergies and cross-selling opportunities associated with the acquisition will drive growth and increase shareholder value."
The deal came as Croma announced a slight increase in sales to £4.3m in the second half of 2011, although pre-tax profits for the same period were down to £29,000 form £36,000 in 2010.
The security firm, which is run by former soldiers from the Black Watch, recently said it was to focus on private sector business amid concerns over potential public spending cuts.
Croma Group said it continued to believe the Ministry of Defence and public sector may be under threat from UK government cost-saving initiatives.