Aberdeen software firm Absoft makes first acquisition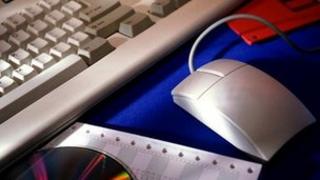 SAP software consultancy Absoft has launched a major drive for growth by completing its first acquisition.
The Aberdeen-based firm said it had paid a seven-figure sum for Warrington-based Hexarus Consulting.
Hexarus Consulting is a provider of performance management and business intelligence solutions, based on SAP technology.
Absoft said the move was a direct response to rapidly growing demand from its customer base.
The addition of the Hexarus team means Absoft now has more than 100 employees across the UK.
Hexarus will retain its own identity and operate as part of the Absoft group.
Absoft founder and managing director Ian Mechie said: "Making this acquisition is a significant element of our expansion plan and will make a major contribution to our ambitious growth targets across the business."
This year's turnover is expected to exceed £8m, and climb to more than £14m in 2013.
Both companies will continue to build on their separate client portfolios, which include the Norwegian oil and gas sector, as well as the local government, higher education and manufacturing sectors.
Absoft has already seen growth across its work in energy, with a 70% half-year rise in turnover reported in early 2012.