Mahle workers in Kilmarnock vote for industrial action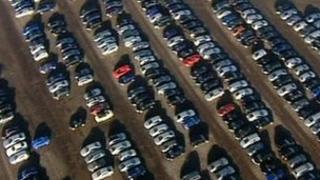 Members of the trade union Unite have voted to take strike action at Mahle Engine Systems in Kilmarnock in an attempt to safeguard up to 260 jobs.
Unite claims Mahle Engine Systems wants to offshore component manufacturing for the automotive market to sites in Italy and Slovakia.
The German auto giant, which employs more than 500 people in Kilmarnock, had initially said 72 jobs were at risk.
In a turnout of more than 80%, 85% voted in favour of industrial action.
Last October the company announced it would have to cut 61 jobs after it lost a contract with Ford worth an estimated £4m a year.
Unite officer Jim Winter said: "If Mahle's Senior Director Matthias Langbein was in any doubt about the anger among this highly skilled workforce over the future of their livelihoods then those doubts should now be dispelled.
"This plant is profitable, its contracts are lucrative and the skills of this workforce are second to none.
"We are not prepared to stand by and let local livelihoods be thrown on the scrap heap - we've had enough of that in Ayrshire over the last few years."
Further discussions with Unite representatives and Mahle Directors are planned for the 15 March.
The timetable for action will be announced following the outcome of these meetings.