Craig Whyte's investment firm Pritchards collapses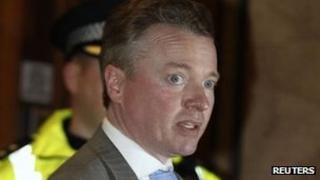 The stockbroking firm where Rangers owner Craig Whyte was company secretary has been forced into administration.
Pritchards, based in Bournemouth, was banned from further trading five days before Rangers went into administration.
That came after the Financial Services Authority (FSA) found it had been using client funds to pay its own costs and trade on its own account.
Mr Whyte resigned as Pritchards' company secretary after that ruling.
He said he wanted to focus on his role at Ibrox.
As well as his personal involvement, Mr Whyte's firm, Liberty Capital, was a major shareholder in Pritchards.
The FSA has used new powers that require the administrator to prioritise the return of investors' funds.