Hopes for more Sangs investment after administration deal from Cott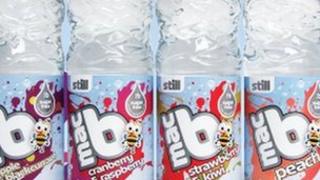 The new owners of Aberdeenshire drinks firm Sangs plan to invest in the site, the managing director has said.
Macduff-based Sangs was taken over by Cott Beverages, a world-wide drinks company, after going into administration.
Steve Kitching from Cott Beverages has spent his first full day at the base since a deal was struck last week.
He said there were no immediate plans for job losses and believed more products could be made.
Sangs employs about 60 workers.
There were more than 30 expressions of interest in the company, which went into administration in January.
Cott Beverages, which employees around 4,000 people, operates soft drink, juice, water and other beverage bottling facilities in the United States, Canada, the UK and Mexico.
Sangs' soft drinks brands include the Deveron Spring and MacB range of waters.