Laxey and Alliance Trust feud continues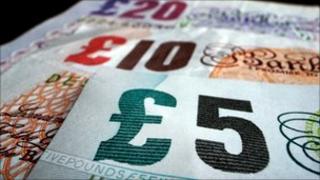 A feud between investment firm Alliance Trust and a rebel shareholder, Laxey, has been reignited over the management of assets.
Laxey has sent out a resolution calling on the group to carry out a "comprehensive review" into contracting out its asset management business.
It follows fierce exchanges between Laxey and the Dundee-based firm over investment performance.
Alliance has written to shareholders outlining its position.
The Alliance Trust leadership first came under intense pressure from activist shareholder Laxey Partners last year, complaining the discount on the Dundee company's assets had been too large - the gap between the Net Aggregate Value of investments and the lower valuation placed on the investment trust itself.
In its latest letter to shareholders, Alliance said it was required to put a resolution to shareholders which would if passed require the directors to "conduct a comprehensive review of the company to determine what steps can be taken to improve the management of the company's affairs (in terms of addressing the investment performance of the company and the discount at which the company's ordinary shares trade to their net asset value)".
It added: "This review should include the possibility of externalising the investment management of the company's portfolio and should also bring forward proposals which would enable shareholders who wish to sell their ordinary shares, to do so at a price which more closely reflects net asset value."
The resolution will be considered at the group's AGM next month.