Glasgow firm Iomart on expansion drive as profits rise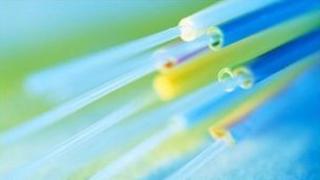 Hosting and cloud computing firm Iomart is to continue an expansion drive after announcing an expected surge in profits for the year.
The Glasgow-based firm said it expected pre-tax profits to climb from £3.6m to £6.7m for the year to the end of March.
Its results were driven in part by good performances from acquired businesses.
In a trading statement, the company said it was pursuing "opportunities for continued accelerated growth through acquisitions".
The company's Iomart hosting division was boosted by the integration of EQSN, the Glasgow-based hosting business acquired at the end of November for nearly £2.5m.
Iomart said its Easyspace division also delivered improved profitability and cash generation, following the acquisitions of Liverpool domain name and hosting company Switch Media and Essex-based web hosting group Global Gold.
Iomart chief executive Angus MacSween said: "Iomart continues to benefit from a compelling mix of recurring revenues, sticky customers, good forward visibility and a leading competitive position.
"As a result we remain very confident of further growth in the next financial year and beyond."
Iomart, which expects to report full-year results at the end of May, has been listed on the London Stock Exchange's Alternative Investment Market (AIM) since April 2000.