Scottish economic recovery slows, says bank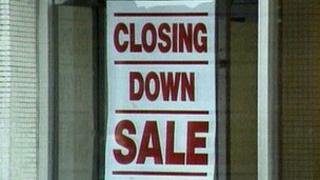 There has been a slight deterioration in the Scottish economy's rate of recovery, according to the Lloyds TSB Scotland Business Monitor.
In contrast, business expectations for the next six months have improved dramatically.
Figures for manufacturing companies are better than for the service sector and export activity is improving.
The bank said the survey indicated that the recovery in the Scottish economy has yet to pick up pace.
In the three months ending February 2012, 29% of firms reported increased turnover while 35% reported turnover in decline.
This net balance of -6% compared with -3% for the previous quarter.
The numbers remain significantly better than the same period last year. At that time, the net balance on turnover was -20%.
Double dip
Donald MacRae, the chief economist at Lloyds TSB Scotland, said: "This latest Business Monitor suggests the muted recovery in the Scottish economy has yet to pick up pace.
"However, there is no definite sign of a lapse into a 'double dip' but every indication of a continuing slow recovery with negligible growth in the latest quarter.
"However, there is a discernible uplift in business confidence with expectations recovering from the downwards plunge of last quarter.
"The risk of a return to recession or a 'double dip' has reduced and the likelihood of growth, albeit low, in the Scottish economy for 2012 has improved."