Skilled digital technology jobs 'in abundance'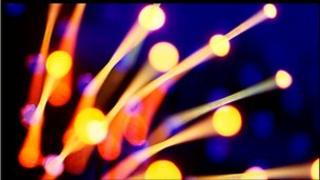 Demand for jobs at digital technology firms is outstripping all other sectors in Scotland, a survey has suggested.
Trade body ScotlandIS said its annual industry survey indicated nearly two-thirds of respondents expected to take on more staff this year.
And 75% said they expected increased sales in 2012.
The survey of 170 software, telecoms and IT services firms was conducted in collaboration with technology jobs specialist 9-20 Recruitment.
The industry "barometer" indicated that people with commercial and business skills were the most sought after by the industry, just ahead of those with software and web development skills.
ScotlandIS executive director Polly Purvis said: "The survey results and industry findings reinforce the message that's coming back from our members - skilled jobs in the digital technology industry are in abundance."
The technology sector already employs more than 100,000 people in Scotland.
'Very competitive'
Commenting on the survey results, Simon Mone, managing director of technology firm Mimtech, said: "We have been recruiting over the past six months for staff with both business and technical skills and we have found the market to be very competitive.
"Prospective employees are choosing between several offers on the table and we have to offer more to attract the talent we want.
"It's clear that recruiting skilled staff will become even more competitive during 2012 and this is reflected in the survey results."