Jobs shed in Scottish Widows asset firm shake-up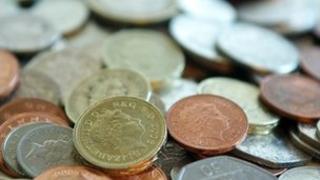 Scottish Widows Investment Partnership (Swip) has announced a shake-up of its fund management.
The asset management division of Lloyds Banking Group is to shed 23 jobs out of 38 in its equities section.
Most of the job losses involve senior, high-earning fund managers.
The move comes as the Edinburgh-based company shifts emphasis away from managed funds in UK equities, to focus more on global and specialist investments.
Swip is also to move away from higher-risk investments, with more emphasis on trading determined by financial modelling, claiming this is in response to customer demand.
New hierarchy
The role of head of UK equities is to go. Peter Cockburn, who has held that post, is not named within the new hierarchy.
Swip, which is the asset management arm of Scottish Widows' insurance division, handles £54bn in equity investments. It has £143bn in total assets under management, with 150 fund managers.
Half of Swip's equity funds are already in the quantitative modelling investment division, which is to have four new posts created.
Dean Buckley, managing director of Swip, commented: "With £143bn of client assets, Swip recognises the changing needs of our clients and will offer solutions that fulfil their diverse investment needs.
"We remain committed to active fund management in those markets where we have confidence that we can generate strong investment performance and build long-term, valuable relationships with clients."
He added: "However, for some of our clients, a lower-risk approach to investment is more appropriate for their needs.
"By repositioning our equities business, investing in our multi-asset capability and continuing to build on the success of our fixed income and real estate teams, I believe we will add value for our clients whilst also enabling the continued growth and success of our business."
It is understood Swip was considered for sale by Lloyds Banking Group in the review carried out by the incoming chief executive last year, but it was decided to retain it.