Edinburgh firm Angel Biotechnology wins US contract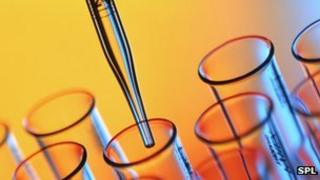 A Scottish biopharmaceutical company has won a contract worth more than £800,000 to develop an interferon product for a US firm.
Edinburgh-based Angel Biotechnology will carry out the work for Louisiana firm TransGenRx at its facility at Cramlington, near Newcastle-upon-Tyne.
Angel specialises in advanced biologics including biopharmaceutical proteins and cell therapies, such as stem cells.
Its products are mainly used in pre-clinical studies and clinical trials.
The contract manufacturer has two facilities - one at Pentlands Science Park near Edinburgh, where it employs 38 people, and the site in Cramlington, which is expected to employ up to 10 people by the end of 2012.
Angel acting chief executive Stewart White: "This contract demonstrates the confidence which TransGenRx has in the ability of Angel to develop and manufacture complex proteins and reinforces the board's decision to invest in this additional capacity."