Revenues soar at technology firm Amor Group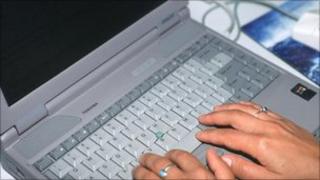 Glasgow-based technology firm Amor Group has increased revenues for the fourth year in a row, with profits also up.
Revenue rose by 32% last year to £45m and profits climbed 17.5% to £7m.
The company benefited from a number of new contracts, including one to supply Dubai Airports with passenger processing technology.
Amor said it had increased its workforce over the year by a quarter from 441 to 569 staff.
The group said a rise in international business with contracts in the US, Scandinavia and Europe contributed to a 150% increase in international revenues.
Other significant deals included a five-year agreement to supply Sparrows, the oilfield engineering service provider, with fully outsourced IT services.
The company said it was on track to achieve £55m in annual revenues in 2012 through further "organic growth and a record forward order book".
John Innes, chief executive of Amor Group, commented: "This is a significant achievement given the on-going economic crisis in Europe and challenging trading environment in many of our markets, which continue to be unpredictable.
"Our strategic focus on increasing recurring and international revenues, plus developing our own IP, positions us well to maintain our momentum."
Amor acquired the London healthcare IT firm, Invisys, late last year and said it was continuing to look for suitable acquisitions internationally.