Sales soar by 20% for Scottish Friendly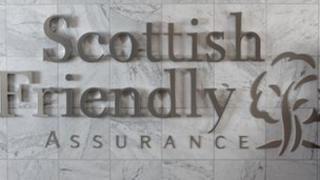 Financial services group Scottish Friendly saw life and pension sales soar by 20% last year.
The Glasgow-based company said core sales rose from £11.4m in 2010 to £13.7m.
The group also reported funds under management increased by £3m to £808m.
Scottish Friendly said it had benefited from progress with its e-business distribution strategy and the launch of a new website aimed at boosting customer access to its product range.
It also put its performance down to a partnership programme with industry names such as Phoenix, Royal London and Eui group - best known for its Admiral and elephant.co.uk brands - as well as a new partnership with parenting website, Emma's Diary.
The group also made "a significant return" on the sale of its wrap administration business to Citi last year.
'Great change'
Chief executive Fiona McBain said: "These results have been forged despite continued fragility in the economy and in consumer confidence.
"It is clearly a time of great change in the economy in general and in the financial services industry in particular.
"But this is far from a threat as Scottish Friendly's track record clearly illustrates how change also presents opportunities for innovative organisations such as ours."
Scottish Friendly is currently celebrating its 150th anniversary.
Its roots stretch back to 1862 when it was originally established as the City of Glasgow Friendly Society.