Alliance Trust defeats shareholder's review bid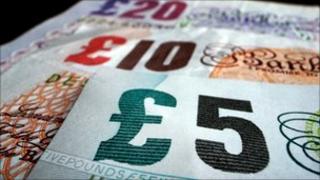 The board of Alliance Trust has defeated a bid by a rebel shareholder to force a comprehensive review of the investment firm's operations.
Laxey Partners put a resolution to shareholders which included the possibility of Alliance outsourcing its asset management business.
It followed fierce exchanges between Laxey and the Dundee-based firm over investment performance.
But more than 79% of shareholders voted against the move at the company's AGM.
Alliance Trust chairman Karin Forseke said: "I would like to thank all our shareholders who voted and for their strong show of support for Alliance Trust.
"The board puts investor interests at the heart of everything we do.
"We have listened to our shareholders and will continue to do so as we seek to deliver on our priority of a sustainable improvement in investment performance."
The Alliance Trust leadership first came under intense pressure from Laxey last year, when the hedge fund manager - which owns 1.7% of the company - complained that the discount on the Dundee company's assets had been too large.
The discount is the gap between the net aggregate value of investments and the lower valuation placed on the investment trust itself.
'Comprehensive review'
In a letter to shareholders ahead of the AGM, Alliance said the resolution would, if passed, require the directors to "conduct a comprehensive review of the company to determine what steps can be taken to improve the management of the company's affairs".
The review included addressing the investment performance of the company and the discount at which the company's ordinary shares traded to their net asset value.
The letter added: "This review should include the possibility of externalising the investment management of the company's portfolio and should also bring forward proposals which would enable shareholders who wish to sell their ordinary shares, to do so at a price which more closely reflects net asset value."