Aberdeen firm targets US in £40m expansion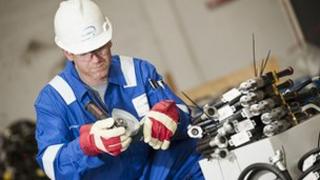 Aberdeen-based mechanical engineering group EnerMech has set aside £40m to launch a major expansion in the US.
Up to £9.5m will be invested in new equipment and a further £31.5m has been earmarked for acquisitions.
The company said it hoped to replicate the fast rate of growth it had achieved elsewhere in the world.
EnerMech employs about 1,000 people providing engineering services to the energy sector and last month announced a major expansion in Asia.
It plans to open seven new offices in India, Hong Kong, Kuala Lumpur, South Korean and Australia.
The company has made a number of senior appointments to lead the US expansion.
EnerMech managing director, Doug Duguid, said: "After our expansion into the Middle East, Far East and Australia, our attention has turned to the USA and we believe we can replicate our international success in the Americas by backing strong, local management.
The company has launched a major recruitment drive and plans to add to its existing premises in Houston and open a new base of the Gulf Coast.
EnerMech was founded in Aberdeen in 2008 and recently predicted that sales in 2012 would top £140m with profits expected to double to £20m.