Wolfson Microelectronics predicts pick up in fortunes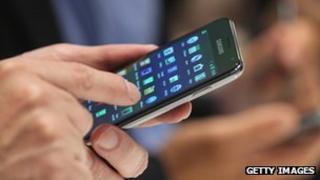 Chip maker Wolfson Microelectronics has reported a widening of losses but said its fortunes would pick up.
The Edinburgh company reported a 26% drop in sales in the first three months of this year to £18.7m.
Wolfson, which makes chips for smartphones and tablet computers, made a pre-tax loss of £5.2m compared with a loss of £2.2m the previous year.
The firm said the results had been expected and it anticipated a return to profits later this year.
Wolfson chief executive Mike Hickey said: "The underlying fundamentals of the business have continued to improve as consumers demand better audio from their electronics products, such as smartphones, tablet computers and gaming devices.
"This is driving some quite disruptive technology trends that favour Wolfson products - resulting in a record design-in performance in the first quarter.
"These favourable technology trends, strong customer adoption and with record design-ins transitioning to revenue in line with our expectations, position the company well for a step-up in revenues and a return to underlying profitability as 2012 progresses."