Weir confident despite sales dip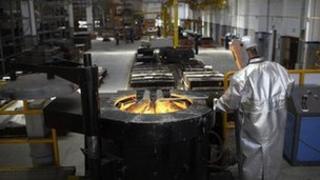 Engineering firm Weir Group has reported a 26% plunge in sales in its oil and gas division in the first four months of this year.
However the Glasgow company said strong trading in its minerals and industrial businesses more than offset weaknesses elsewhere.
Weir has suffered from the move by many US energy companies away from shale gas.
Nevertheless the group said its results would be in line with expectations.
Weir raised its profit forecast twice in 2011.
Overall the company said like-for-like sales in the first four months of this year were up by 5%.
Shares in the Weir fell by as much as 6% on the news.