Oil well firms see revenues hit $3bn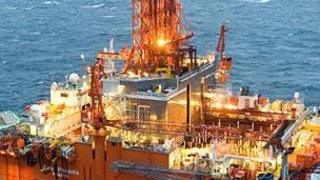 UK companies in the oil and gas well services industry have reported a 28% rise in revenue to almost $3bn (£1.7bn), according to a study.
Oil & Gas UK's report on the sector found that the number of highly-skilled jobs supported by these companies rose by 10% last year to 13,000.
This included 2,000 graduate engineers and 1,500 technicians.
Earnings before tax and other charges by companies collectively increased by 23% to $437m (£273m).
Well services contractors are those companies involved in delivering services to operators who are drilling oil or gas wells.
Ken Cruickshank, Oil & Gas UK's supply chain manager, said: "The UK's oil and gas supply chain is a force to be reckoned with, supporting thousands of highly-skilled British jobs and the development of technology and expertise across the country.
"This latest report illustrates how the £57bn wave of spending on UK oil and gas projects in 2011-13 that was highlighted in our Activity Survey is boosting activity and jobs in the well services business.
"The sector's robust performance in a difficult economic climate across the UK is impressive."