First-time buyers lifted by stamp duty break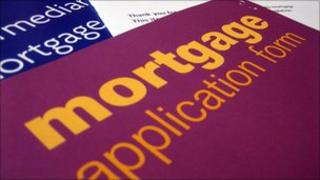 The stamp duty holiday prompted Scottish first-time buyers to buy higher-priced property than usual in the first quarter of 2012, according to figures from mortgage lenders.
Nearly 40% bought property valued at between £125,000 and £250,000 - the bands which were exempt from duty before the concession ended in March.
This was the highest proportion since records began in 2005.
But overall lending fell over the period, as it did in the UK as a whole.
The Council of Mortgage Lenders (CML) Scotland said first-time buyers took out 4,000 loans, worth £380m, in the first quarter.
That represented a 9% fall in the number of loans and a 5% drop in value compared to the previous three months.
However, the figures were still well up on the same period last year.
First-time buyers accounted for 42% of house purchase loans in Scotland, the highest percentage since 2001 and the same proportion in the UK as a whole.
Lending to home movers followed a similar pattern to first-time buyers.
Lending fall
Overall, Scotland experienced a fall in lending for house purchases in the first quarter.
A total of 9,500 loans were taken out, which was 2,100 fewer than the previous three months, but still well up on a year ago.
The total value of loans fell from £1.4bn to £1.1bn.
CML Scotland chairman Iain Malloch said: "Despite the fall in lending in Scotland in the first quarter of the year, the end of the stamp duty concession clearly had an effect on the market, mainly with the increase in the proportion of higher priced properties bought by first-time buyers during this period.
"However, if Scotland follows the trend expected across the UK, there is likely to be a further drop in activity over the coming months."