Olympic supplier Highlander wins contracts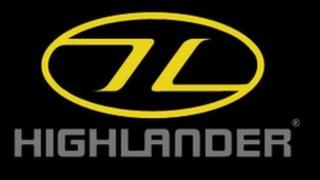 Livingston-based outdoor equipment firm, Highlander, has won new Olympic contracts from some major customers.
The company has a licence to produce official merchandise for the Games.
It has secured orders from the London Organising Committee for 250,000 ponchos, from BP for 5,000 backpacks and for 100,000 canvas bags from a shopping centre.
Highlander said it was in discussion with two further multinationals to supply goods.
Turnover at the firm increased by 20% last year and it has forecast that it will increase by a further 30% cent in this financial year.
Highlander director Ramin Golzari said: "The impact of the Games is marked. As a snapshot of exactly what this has meant to the company we just need to look at our sales figures for May - a 100% increase on the same month last year.
"We have also taken on new staff in every department to cope with the increase in business and doubled the size of our warehouse in the last year."